Shion told me today he didn't want to do much for a workout today so we kept it super simple. Little did he know…
I told Shion we'd be done in about 10 mins and he was thrilled. Until we were 4 rounds into the session. 🙂
Reason why is because I introduced him to the original Tabata protocol. In case you live in a cave, which means you're probably safe from Covid-19, here is the breakdown.
• 5 minutes of warm-up
• 8 intervals of 20 seconds all-out intensity exercise followed by 10 seconds of rest
• 2 minutes cool-down
This protocol was made famous by Izumi Tabata who is currently the dean of the Ritsumeikan University Graduate School of Sport and Health Science here in Japan.
Rather than pushing ourselves to 170% VO2 max on a mechanically braked cycle ergometer, we sprinted in place as fast as we could. Yeah, yeah, not the same BUT it still kicked our asses.
If you haven't tried doing this I highly encourage you to try and the cool thing is, you don't need to go anywhere to do it. Seriously, give it a go as hard as you can, full out, for 20 seconds x 8 rounds. Just make sure you do it on an empty stomach. 🙂
Also, this was Bree while we were doing it…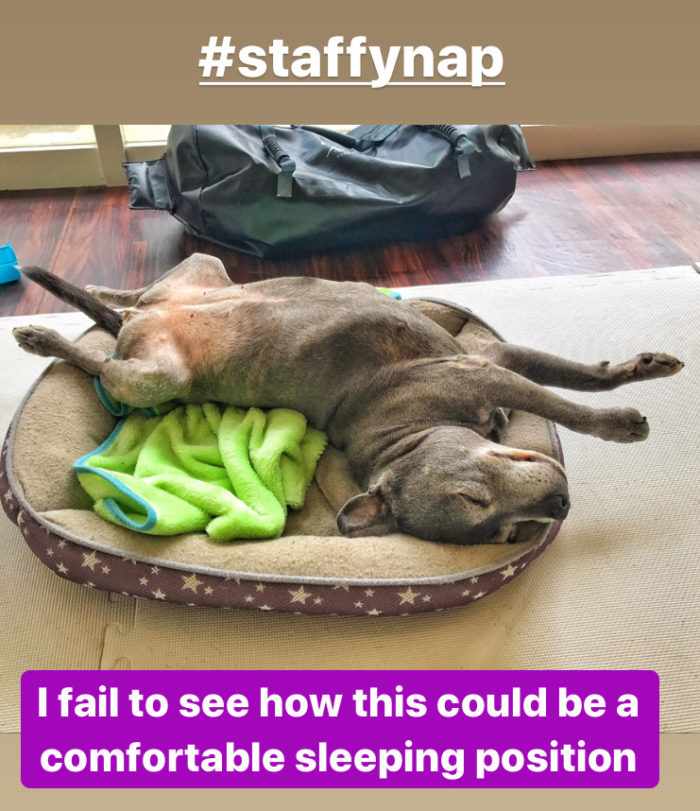 Song (video) of the day -> Make Some Noise by Beastie Boys